Training Venues
Bratislava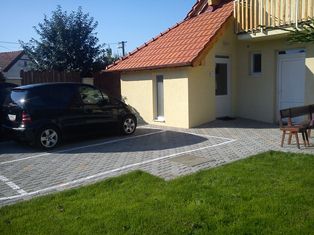 Our Bratislava public courses are held at our modern Malinovo training center just 7 kilometres off the city limits, with easy transport accessibility, public transport links and barrier-free access. We offer students free parking, wired internet access, coffee breaks and lunches at a local restaurant included in the course fee. To students, who arrive early in the morning, we offer complimentary light breakfast.
Transportation by car:
GPS: 48°09'41.6"N 17°17'55.4"E or in decimal notation 48.161545N, 17.298707E
Prague
Our Prague open courses are held in a modern training center at Praha 4.
During the training we provide our students with free Wi-fi internet access, parking, refreshments and lunches with the trainer in a nearby restaurant (all included in the course price). The training center is wheelchair accessible and provides generous space.
If you need accommodation during the course, please contact us.
For more information about us click here.