Training Venues
Malinovo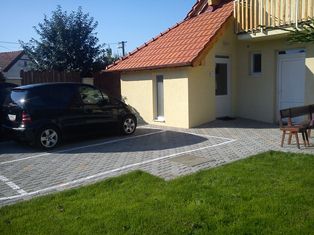 Our public presence courses are held at our modern Malinovo training center just 7 kilometres off the city limits, with easy transport accessibility, public transport links and barrier-free access. We offer students free parking, wired internet access, coffee breaks and lunches at a local restaurant included in the course fee.
Transportation by car:
GPS: 48°09'41.6"N 17°17'55.4"E or in decimal notation 48.161545N, 17.298707E
If you need accommodation during the course, please contact us.
For more information about us click here.