We are an international group of project management training and consulting companies. We help organisations and individuals to manage their projects, programmes, portfolios, changes, product development & IT well. We do this by providing project management training & consulting using state-of-the-art global standards and best practice methods, such as:
AXELOS® products (PRINCE2®, PRINCE2 Agile®, ITIL®)
Project Management Institute - PMI® standards (PMBOK Guide® etc.)
Agile frameworks and methods such as Scrum
IPMA ICB
POTIFOB is a PRINCE2, PRINCE2 Agile, Agile Scrum, DevOps, ITIL & VeriSM Accredited Training Organization - ATO, a Bronze Partner of PeopleCert (the exclusive examination institute for AXELOS Global Best Practice standards) and a Certified Partner of AXELOS Limited, the owner of PRINCE2, ITIL and other Global Best Practice standards.
The courses we offer can be delivered in English, German, Czech or Slovak.
We operate a quality management system in line with the international standard ISO 9001.
Our values

Professionalism
Flexibility
Top quality
Fairness
Return on investment
Adherence to leading global standards.
A Few Figures
Our key staff have been in project management since 1997, and deliver project management training since 1999
The largest project they managed so far was worth over 2 mil. EUR and took almost two years (and yes, it was a success – failure was not an option anyway)
We ran our first training according to the 5th edition of PRINCE2 already on 6.7.2009 (i.e. the global launch date of training according to PRINCE2 5th edition set by the PRINCE2 accreditation & certification body) and we lead PRINCE2 courses according the newest 6th edition since its launch in 2017.
Since then we have delivered over 600 PRINCE2 & other project, programme, portfolio, service and agile management courses, seminars, lectures & workshops to in total well over 4000 people
Our students' PRINCE2 exam pass rate is 93,4%, the PRINCE2 Foundation pass rate is 97,5%.
For the profiles of our trainers please click here.
Our Directors
Stefan Ondek, PMP
Managing Director & Lead Trainer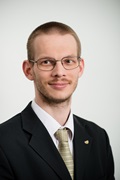 Stefan is a certified Senior Project, Programme, Portfolio & Service Manager (PMI PMP, PRINCE2 & PRINCE2 Agile Practitioner, Agile Business Professional, Scrum Master & Product Owner, Professional Scrum Master (PSM I), AgileSHIFT, ITIL 4 DPI, DevOps, ITIL 4, Management of Value, Managing Benefits, P3O - Porfolio, Programme & Project Offices & VeriSM Foundation, TOCICO Certificate of Achievement).
He is a PRINCE2, PRINCE2 Agile, Agile Scrum, DevOps, ITIL 4 & VeriSM Approved Trainer, one of the authors of the official AXELOS PRINCE2 6th edition Foundation exam questions, a reviewer of the PRINCE2 6th edition Manual, PMI PMBOK Guide 7th and 6th Edition, The Standard for Program Management 4th Edition and The Standard for Portfolio Management 4th Edition.
He is a senior project management trainer and advisor with experience from management consulting, information & communication technologies and banking industries. He also holds a Master in International Business.
Stefan deals with project management since 1997 and delivers project management training since 1999. He has successfully managed large projects, a sample of which is below.
He has participated in the development of individuals' and organisations' project management competencies & capacities from the creation of project management methodologies through deployment & development of Project Management Offices/ Portfolio, Programme & Project Offices (PMO / P3O), consulting, education of project managers, sponsors & team members in project management, launch & assurance of independent project managers' certification according to leading international standards, to preparations for implementing a multiproject management support system.
Stefan has been delivering project management training and consulting internationally, especially in the Central European region (Czech Republic, Slovakia, Hungary).
Her also holds the role of AXELOS Subject Matter Expert for PRINCE2, MSP, MoP & P3O, EXIN Subject Matter Expert for Agile Scrum, DevOps and VeriSM and has been involved in not-for-profit professional activities to promote the spreading and use of good project management, and is a regular speaker at project management events.
His past projects include:
"Turnkey" setup and implementation of a project management system based on PMI standards and using Critical Chain principles for the Slovak and Czech branch of an international IT company.
Project management of the preparation of VUB Bank (leading Slovak commercial bank, member of Intesa Sanpaolo Group) for the adoption of Euro as national currency - business requirements analysis, IT & business impacts evaluation and changes implementation planning phases.
Project management of a full upgrade of VUB Bank's key core banking system used for loans, loan commitments and collaterals processing to the current version including the evaluation of all existing customisations of the original version, redesign/ retrofit of selected valuable customisations from the original into the current version of the system and conversion of all production data.

Adjustment and enhancement of delivered functionality of VUB Bank's core banking system in the loan collaterals area, migration and data conversion from the legacy production system to this target system.
Management consulting for the eSlovakia program, a common initiative of the Ministry of Education of the Slovak Republic and Slovak Telecom (T-Com) aimed at supporting Slovakia's internetisation. Part of this program was e.g. the Project "PCs for Schools", in the scope of which every primary and secondary school received a PC training room connected to the Internet.
Setup of the Project Management Office of Slovak Telekom (T-Com) - participation in the creation of the company's project management methodology, monitoring and coordination of the company's strategic projects, design and organisation of a project management education program for strategic projects managers and key team members.
Contact details
e-mail: ondek@potifob.com
www.linkedin.com/in/stefanondek
---
Monika Ondekova
Partner, Mentor & Coach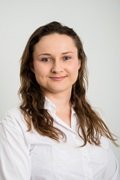 Monika is Partner and Director of the POTIFOB group. She holds a Master in business administration and took multiple management & soft skills, project management, business development, public relations, coaching webdesign, SEO, PPC, business administration and accounting training courses.
Monika holds the PRINCE2, MSP, MoP, P3O, MoV & Agile Scrum Foundation certificates, and is an Approved PRINCE2, PRINCE2 Agile, ITIL & EXIN Invigilator. Furthermore, she is a certified business & life coach.
Before joining POTIFOB Monika worked for multiple international organisations where she gained experience in sales, company operations management as well as in the organisation of events, training courses and projects.
Contact details
e-mail: ondekova@potifob.com