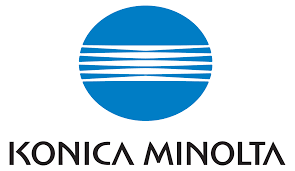 "I really liked the test, I was very satisfied with the trainer, Coneo training rooms in Brno and refreshments during training."
Jiří Adamec, Konica Minolta
---
"I liked the case studies and examples from practice during training. The course is led by experienced professionals. I recommend."
Tomáš Dokulil, IT business consultant ERP, Konica Minolta
---
"Most of all I liked group exercises and the subsequent discussion regarding our projects."
Jan Kolář, Konica Minolta
---
"I would recommend you, because I appreciate real project life experience with PRINCE2 methodology and skilled trainer."
Pavel Raszka, Konica Minolta
---
"I decided to attend your course based on your course date guarantee and PEOPLECERT accreditation. You have well done study materials, the most I liked the questions, they are best for repetition."
Jan Švenda, Business consultant, Konica Minolta
---
"I especially liked the stories from practice. Really good preparation for exams. I have already recommended you to others."
Tomáš Seryj, Portal consultant, Konica Minolta
---
"I really liked the group exercises and repeating discussed topics each day. I appreciate sending study materials in advance of the training. Really good intensive lectures, practice tests each day. The course was intense and well organized."
PRINCE2 Foundation course participant, Konica Minolta