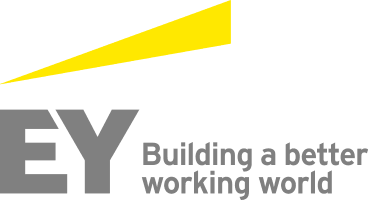 "Excellent targeted approach. I liked the most the PRINCE2 themes and minimum requirements. Great trainer. A really good approach, experience. I was satisfied with the training venue and refreshments, too. I am looking forward to the grillparty on the 10th anniversary of PRINCE2 training by POTIFOB :). I would always recommend you."
Peter Borák, Partner Advisory Services, Central Cluster Advisory Cybersecurity Leader, Ernst & Young
---
"You have great time management, experience and deep knowledge. The most I liked the case study. I was fully satisfied with our trainer."
Matej Bosnak, Country Managing Parter, Ernst & Young
---
"I attended your training because you have PEOPLECERT accreditation. On the course I liked sample tests and questions because of preparing for the exam. You can explain and answer questions really well."
Michaela Černá, Ernst & Young
---
"I liked the explanation of rationales behind the correct (and also incorrect) answers from sample tests. You teach how to pass the test and explain really well."
Vladimír Dančák, Ernst & Young
---
"I enjoyed case studies and sharing working experience of the speaker. You have enough experience and I appreciate your friendly approach. I would recommend your course to others."
Zuzana Dubovská, Senior Consultant, Ernst & Young
---
"Well balanced theory and practice."
Jiří Hanuš, Senior Consultant, Ernst & Young
---
"Tests on the slides/ homework are the best way to learn. 2,5 days learning is quite helpful."
Pavol Pasiar, Senior Consultant, Lead Advisory M&A, Ernst & Young
---
"The most I liked the test. I also appreciate your quality and know-how retention guarantees. I recommend your course."
Marek Vanko, Ernst & Young
---
"I really appreciated the coaching skill and Stefan's quick responses to our questions. The most I liked the exercises, we learned how to approach/ to use specific themes."
Daniel Vranješ, Ernst & Young
---
"The most I appreciate the PRINCE2 theory, because obtaining a certificate is a goal. The trainer was really good and I would recommend you to others."
Miroslav, Ernst &Young