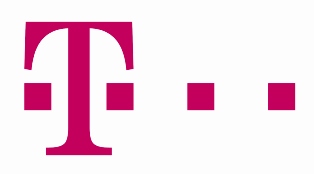 ---
"I liked the practical exercise, where we applied theory and discovered relations, dependences. Very pleasant family environment."
Mária Kollárová, Slovak Telekom
---
"The training of PRINCE 2 Foundation is the initiation to the methodology of project management and it leads to the worldwide respected certificate. Concerning the company POTIFOB, I appreciate and underline the fact, that thanks to the long-term practical experience of the lecturer in IT projects the training is closely connected to the problems of projects in practice, both timing and dynamics of the training are optimal which provides a sufficient preparation for certification. This is confirmed by a high percentage of successful certifications."
Ivan Svák, Delivery consultant, Slovak Telekom, a.s. (T-Com)
---
"Practical exercises were good, as well as interpretation / theory. Training venue and refreshments are great !!! Quiet and peaceful environment. Really good organization of training as well as course in the venue, no disturbance."
Martin Harenčár, Service platform development manager, Slovak Telekom
---
"During our cooperation Stefan proved to be a very systematic person, with great structure-oriented thinking and deep knowledge and passion for project management. I enjoyed his calm and professional approach to any challenge or problem identified, which always contributed to optimistic and dedicated team spirit."

Lucia Muskova, Project Manager, Slovak Telekom (T-Com)
---
"The most I liked theory presentation and interactions on topics. I was satisfied with provided materials, trainer, training venue and refreshment, Very high quality, progress and pace of the course. I recommend."
Peter Šuba, delivery manager a projektový manažér, Slovak Telekom
---
"I enjoyed the practical part the most. Very well done materials, pleasant atmosphere. Very friendly and casual approach of the lector. The standard is high, keep it up :) I recommend."
Lucia Čechová, špecialista customer experience, Slovak Telekom
---
"I liked the practical exercises and the final discussion and repetition. The premises are great. I appreciate your organization skills, kindliness, form of refreshment, the training room equipment, trainers expertise… Thank you for the training."
Natália Zorvanová, Manager of Business Excellence, Slovak Telekom